Top Rated Bad Credit Repair
How to Contact Your Collection Companies What You Could Do to Protect Yourself
We Are The Bad Credit Repair People
Fixing Your Credit Can Be Difficult If Done Alone, Bad Credit Lifeline Offers the Best Professional Credit Repair Service.  Visit the Link to Get Credit Repair Help Now With Help Fixing Credit Fast and For Free
Do you ever get wary when you see those credit repair services on TV or get mail making bold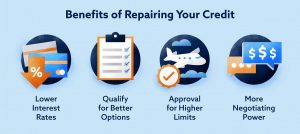 statements about erasing your bad credit or getting you a new credit identity?
How to Contact Your Collection Companies? Good for you! You are already steps ahead of tons of people that have placed their trust in an organization made to prey on the financially insecure. If you have thought about looking into one of the services, be aware of the Credit Repair Organization Act. This act makes it illegal for credit repair companies to lie about what they can do for you and to charge you before they have performed the services that they have promised you. Under the CROA you have access to:
Your legal rights in a written contract
Details of the services the credit repair company will perform
The total cost that you will pay
How long it will take to get results
Your three day right to cancel without any charge.
Credit Score Chart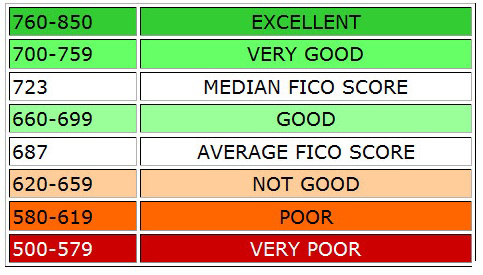 Credit Repair Tips (Video)
Victim of Credit Card Fraud?
What You Could Do to Protect Yourself?
If you HAVE been victim to one of these scams, there are many different actions that you can take that give you a chance to take justice against those who put you even further back financially. There is always the old-fashioned route of taking them to federal court to sue them. If you do this you can either sue them for your actual losses or what you paid them to fix those losses- whichever is more. Other than that, you can seek punitive damages or join others in a class action lawsuit against the company. It is also smart to notify some higher up officials, as there is laws regulating credit repair companies. Report this fraud to your Local Consumer Affairs, your State Attorney General, and perhaps even the Federal Trade Commission.
Be Informed to Repair Your Credit
Remove Bad Marks on Your Credit Yourself
If you believe that there is a dark mark on your credit report that is causing you financial grief, there is a way in which you can handle this action by yourself for little to no cost. Firstly, know that it is your right to obtain copies of your credit report. If you have a company taking action against you, are unemployed and looking for a job, on welfare, or have an inaccurate report due to fraud you are entitled to a free report. Likewise, the three nationwide credit reporting companies are required to provide you with a free copy of your credit report—it is smart to stagger your requests throughout the year so you are always financially aware. Also, read our helpful blog post on 5 Ways to Fix Your Credit Problems. Some more bad credit loans education information.
How to Contact Your Collection Companies?
Once you have your report, write a letter to the credit reporting company what information you think is inaccurate. Be sure to include COPIES (not originals) of any documents that may support the claim that you are making. Lay out in your letter what items you dispute, the reasons that you do so, and ask that it be corrected. The company has 30 days to investigate this request and provide your results in writing. If you were correct in your inquiry, be sure to ask the company to send any revisions to those that requested your report in the past six months.
Patience and Persistence
Get Professional Credit Repair Help
When there is negative information in your report that is accurate, the best thing to do is to wait it out and start to rebuild your credit slowly but surely. A credit counselor is a legitimate route to go about getting help in making a dent in your financial problems.
Read This: Don't Let Your Credit Score Haunt You
Visit Our DIY Credit Repair Kit Online from Bad Credit Lifeline, To Get Help for Free With Our Do-It Yourself Credit Repair Easy to Follow Outline.
Then if you need additional help we recommend that you talk to a professional about fixing your bad credit or debt problems: Visit our Professional Help with Credit Repair Now
Bad Credit Repair