Helpful Bad Credit Features
Dedicated to helping with every aspect of having bad credit. From simple advice to qualifying for loans to get you on your feet. We are here to help you through the whole process from A to Z!
No Credit to Good Credit With Helpful Credit Repair Information & Tools
We have helped thousands of people get the information they need to get back on top of their credit, and have helped many consumers to once again get a credit card, or qualify for a loan due to having good credit!
At Bad Credit lifeline we are dedicated to helping people repair bad credit problems. Our wonderful credit repair tools & knowledge will give you everything you need to be able to fix all credit & financial problems you might have! We know this because we have gone through this ourselves and have come out on top! We are confident we can help you do the same!
Visit our Credit 101 section for detailed information about Credit & Credit Scores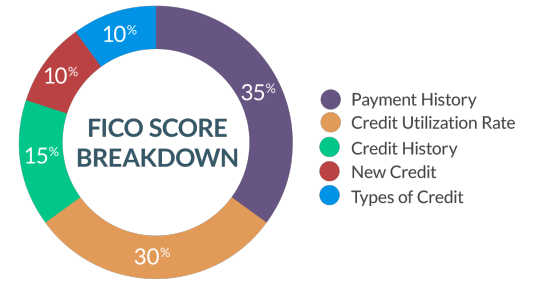 Basic Credit Information
Credit is all about trust
Can a creditor trust you with their money?
When they run your credit and there is either very limited information or no information at all, you are seen as having no credit. Having no credit is just a step up from having bad credit. Creditors don't know if they should trust you because there is no available information letting them know they can.
Are you new to credit?
You will have high rates so it is better to be cautious when making purchases. No one wants to pay double for an item because of a 14.99% APR.
People who have bad credit or no credit will automatically get higher security deposits and higher interest rates. Building credit takes work and it takes time, here's how:
Apply for credit slowly. Every time you apply for credit, your hard credit report is run. This means that it will hurt your score each time it is done. The more often you do it within a certain time frame, the more it damages your score. Creditors will see you as aggressively seeking credit, which is not good. It is recommended to wait 6 months before trying again.
Take care of it. You're new which means it can go either way for you, good or bad. Be smart with your finances and treat it kindly. It is very easy to damage your score, but very difficult to bring it back up. Keep track of your finances and live within your means, only because you have credit doesn't mean you should spend recklessly.
Make your payments on time. No creditor wants to lend money to someone who is flaky with their payments. Always make the payments on time, even if all you can do is the minimum. Being a few days late will be reported to your credit history and it will drop your score. Make sure you are on time every month!
Never spend more than you can manage. Interest will bury you quickly. Only because your credit card allows you to purchase something doesn't mean you necessarily should.
Keep away from your limit. In order to maintain a good credit score, you can only use 30% of your limit. For example, you have a credit limit of $1,000; it will look bad on your credit if you have an outstanding balance over $300.00.
Monitor your credit. Always keep track of what you're spending and how much you owe. Monitor your credit will help you in the long run. It is never too early to start. There are many companies that offer free credit reports. It does not hurt your credit if you ask for your report; it is seen as a soft hit.

Video: What is Credit? Why do I need credit?
What is Credit? Why do I need credit?
Bad Credit Lifeline has a vast collection of great credit cards for people with bad credit.  They helped me get a credit card when I couldn't get one from anywhere else.  I then also looked around the rest of the site and was able to learn a bunch about building and fixing credit.  Now my credit is good, and I am able to get any credit card that I would want.  Thanks, Bad Credit Lifeline, you are truly the best site for anything Bad Credit!  Their tools have always helped me during my short-term financial problems, but their advice has continued to help me build up my credit!  Finally, I feel like I have total control of my credit thanks to Bad Credit Lifeline!

Sarah Davis

I had horrible credit until I came across Bad Credit Lifeline!  They are the best!  I was not only able to learn so much about building good credit, but they also helped repair my credit with their credit repair service.  Bad Credit Lifeline helped get some really hurtful things off my credit report, and then also taught me how to repair credit with their vast collection of wonderful articles.  Now my credit is good, and I couldn't be happier.  Bad Credit Lifeline has opened so many doors for me!  Thank you so much to all the people at Bad Credit Lifeline!

James Jones Jr.

Bad Credit Lifeline is a life savior!  When my car broke down, and I needed to pay for a car repair, Bad Credit Lifeline helped me get the $800 I needed to pay for the repair! This helped me so I could get my car back and go to all the things I need to do.  I have horrible credit, and they were the only people that would lend me money when I needed it!  If it wasn't for them I don't know how I would have gotten to work or be able to pick up from kids from their after-school programs.  I highly recommend it to anyone who has bad credit to check out Bad Credit Lifeline!

Sasha Cohen
Home