Use These Tools to Help you Save Thousands of Dollars a Year & to Help Make Your Life Easier!
---
Did you know your smartphone or computer can help you save money? It can even help you take control of your credit and can help you earn money while you sleep or while you shop! Just utilizing a few great apps can help you take control of your finances like you never thought was possible.
One thing that may be common to almost every human being is that we all want our money to work for us, even if we are not a high earner, to begin with. The good news is that with careful planning, this does not have to be just a pipe dream! Here are some of the most important tools to help your journey towards financial freedom.  We also have some amazing special bonus's to offer if you go and sign-up through BadCreditLifeline.com!  So if you do want to save thousands and make your life much easier and better, and also get some free money at the same time, we recommend you check out these special offers from BadCreditLifeline.com on the best Fintech out in today's market!
Best Fintech/Apps for Taking Control of Your Finances
Best for Budgeting & Money Management: Personal Capital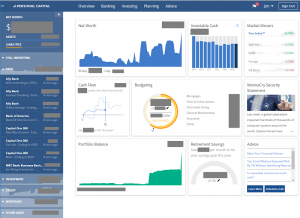 Are you tired of living paycheck to paycheck or not knowing where your money went? Personal Capital is a financial dashboard that tracks all of your financial activity from your bank accounts to your investments and loans, giving you a 360-degree view of your financial life.   Budget and Planning your finances is the first step to taking control of your finances, and it is something we highly recommend you do if you want to become financially successful.
Pros:
You can track your regular savings as well as your investments in one app
You can track your spending patterns by category or individual transactions
Provides alerts for bill due dates
Helps you set up strategies to reach your financial goals
Helps you optimize your investment strategy
Cons:
The budgeting tools are somewhat limited compared to alternatives
Personal Capital's investment component requires a $100,000 investment
---
Best for Taking Control of Your Credit: Credit Karma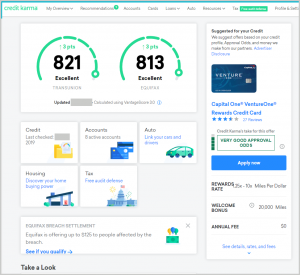 Credit Karma makes it easy to know your credit score or see your credit report at any time and all for free. Credit Karma offers access to your TransUnion and Equifax report and credit score weekly. Credit Karma makes it easy to know where your credit score stands at any time, allowing you to make necessary changes to your financial habits or catch fraudulent issues early.
Pros:
Credit Karma is completely free
Receive alerts when your credit score changes
Receive a visual graph that helps you see the breakdown of your credit score
You can see your credit score as often as you like
Cons:
You only receive TransUnion and Equifax scores, not all three credit scores
You'll have to put up with a lot of advertising (that's how Credit Karma is free for you)
---
Best Fintech/Apps for Saving, Investing, and Making Money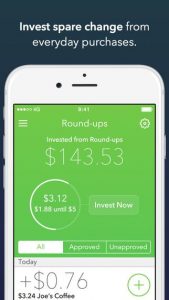 If you don't have a large amount to invest but want to start somewhere, Acorns makes it happen by rounding up your purchases to the nearest dollar. Acorns automatically deposits the 'spare change' into your brokerage account. Once you hit $5, Acorns invests the money according to your pre-set choices.  Once you have your in order, you are going to want to start to invest as much money as possible.  You want to have your money making money for you.  Diversifying your investments is the best way to go about having a strong investment portfolio, and this app makes it very simple to do that.  If you want to take it a step further as well, you will want to be investing your money, and also creating additional revenue streams like passive income.  Doing this will provide you many streams of revenue, which is the secret to becoming a high net-work individual!
Pros:
You don't have to worry about saving large sums of money, you can invest every time you make a purchase
You can set up an Acorns Later account which is an IRA that saves for retirement
Your investments are automatically diversified
You choose the level of aggressiveness of your portfolio based on your risk tolerance
The investments are automatic
Cons:
The fees are high considering the small amount you invest ($1, $2, $3 monthly plans)
Spare change can take a long time to add up to anything significant
---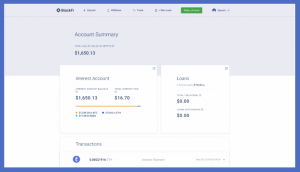 BlockFi is the best place to go for alternative investment and savings with cryptocurrency and their earn interest accounts.  With BlockFi you can get up to 8.6% APY on your crypto!  This is an incredible number for any compounding interest account period.  It is even better because of the additional upside crypto has, especially Bitcoin.  So if you want to save and invest in alternative investments, BlockFi is our recommended choice!
Pros:
Free to Join
Up to 8.6% APY compounding interest on crypto
Our top-rated alternative investment with huge upsides in crypto
Extra bonus for signing Up through Bad Credit Lifeline
You can earn referral bonuses too
US residents are welcome
Cons:
Can take up to 7 days to do identity confirmation which is needed for withdrawals
---
Best for Fixing Credit while Also Saving: Self Lender
Yes this app is incredible and what they do is say that you are making a payment, but in fact, they are saving your money.  They will then report that you are making payments on time to them which in turn will help to build your credit.  They after the set amount of time you said you were going to make payments to them, at the end of that time period you will then get all that money back to use.  That is how it is able to help you save money while helping to increase and build your credit.  This is something we highly recommend you do if you have bad credit or no credit and want to build your credit up!
Pros:
Helps to significantly increase credit scores
Helps you save money
One of the best ways to get credit if you have no credit
Cons:
Can't use money until after your set term is over
No interest earned on the savings
---
Best for Shopping and Earning Money Back: Top Cash Back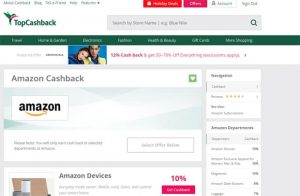 It sounds backward to get paid when you shop, but that's what Top Cash Back offers.  If you shop through their dashboard at one of the 4,400 partner stores, you earn cash back for each of your purchases. As soon as the money clears from the retailer, it becomes available in your Top Cash Back account, allowing you to get cashback from your purchases.
Pros:
Top Cash Back is free to join
Top Cash Back has partners from almost every category you could imagine
Top Cash Back also offers coupon codes to help you save money on top of your cash back
You may have the chance to earn bonuses for certain purchases
You can earn referral bonuses
Cons:
Payouts can take as long as 14 days to receive
Some retailers are slow to clear your commissions for purchases
---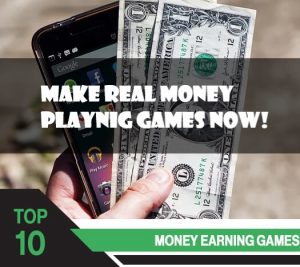 Yes, you can make money while playing games.  Do I need to say more?  Just click on the link to find the top games you can play to make money!
Pros:
Making Money Playing Video Games
Having Fun and Making Money at Same Time
Many Different Games to Play
Cons:
Cant Make Huge Amounts of Money This Way
---
Use today's technology to make the most of your finances. Whether you need help tracking your spending/savings, monitoring your credit score, or you want to automate your investments, there's a program out there for you to help you stay on track.